Sun and Sea hotel is located in the heart of Cua Lo Town, 8 floors with 40 luxurious rooms, standard hotel 2 stars + +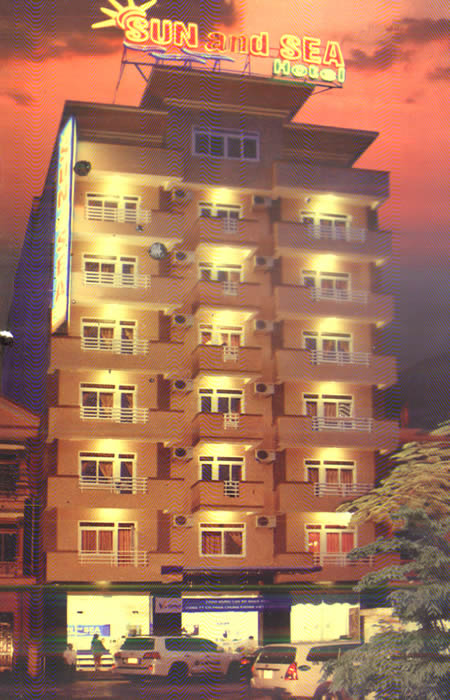 With the best location, with modern equipment, staff professional, enthusiastic, Sun and Sea was - is - will be the ideal place for you to visit their homeland every president Ho Chi Minh - world cultural celebrities, or trips to work in Central
To Sun and Sea hotel, you'll enjoy the service system: the laundry in the city of Vinh and Cua Lo town, bar-cafe, Massage, Laundry, in-room dining, delivery Credit, Currency Exchange, Souvenirs, Air Ticket, Train, Visa, Master card ... will bring you a diverse service system, perfect.
Sun and Sea hotel Karaoke systematic ultra-modern, sound and quality of service of staff trained international level.
Karaoke room - an ideal place to relax
Also, you can enjoy coffee or cocktails at the bar - Hotel Instant coffee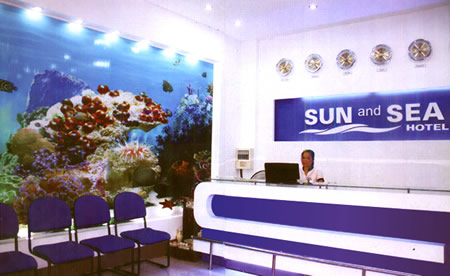 Restaurants of Hotel Oceanic

Surfing Service at sea in canoes
Sun and Sea hotel gym also has health care, golf and badminton Cua Lo helps you get the relaxation after a hard tiring journey.

Cua Lo Golf Course and Stadium Badminton